Review: Top 3 Fetal Dopplers To Help You Hear Your Baby's Heartbeat Anytime, Anywhere in 2022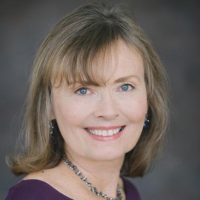 Diane Woods, Contributor​
Updated: Mar 8th, 2022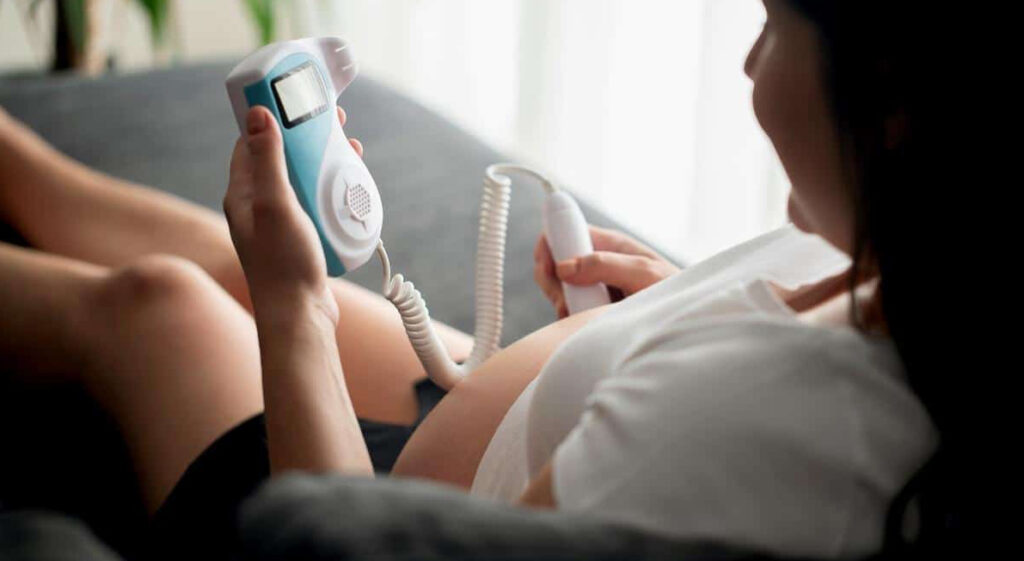 The most comforting sound for expecting parents is the sound of their unborn baby's heartbeat. The moment you hear that fast-beating heart, all your anxieties, worries, and questions disappear. At that moment, all that matters is the proof of your baby's life. 
But here's the little hurdle - doctor trips are occasional and expensive. You could only hear your baby's heartbeat during the check-ups which could have months in between. Sometimes, you just want to find a tool to relieve the worries in your mind. The fetal dopplers are created for this purpose - to bring peace to the mind of expectant parents. 
If a baby's on the way for your family and you're looking for topnotch fetal dopplers, you have come to the right place. In this review, we're featuring the top 3 best fetal dopplers to buy in 2022. 
What to Look for in Fetal Dopplers
We're all about helping parents hear their child's heartbeat while in the womb, but we're also keen on making sure no device can get in the way of your baby's healthy development. Since fetal dopplers - especially poor-quality ones - can be harmful for your baby, we made sure to ask recommendations from experts. We consulted with obstetricians, pediatricians and sonologists for the best fetal dopplers in the market, and we made sure to check each product recommended. 
Out of all their recommendations, we were also able to come up with a list of factors to remember when buying fetal dopplers. 
Safety Features
As tempting as it may sound, fetal dopplers should not be used for longer durations. The fetal doppler of your choice should have clear instructions on what to do to safely use the doppler. 
Noise Cancelling Sensor
The sensor of the fetal doppler is one that separates okay dopplers from great dopplers. Choose a hospital-grade fetal doppler that can cancel noise both in and out of the womb so you can clearly hear your baby's heartbeat. 
High Quality Audio Output
Most fetal dopplers come with two hearing outputs. Opt for dopplers that can deliver clear sound whether through the doppler's speakers or through audio tools. 
Easy to Use Interface
To prevent getting false, inaccurate information, go for fetal dopplers that feature an easy user interface. 
Out of all the fetal dopplers we reviewed, these are the three that stood out.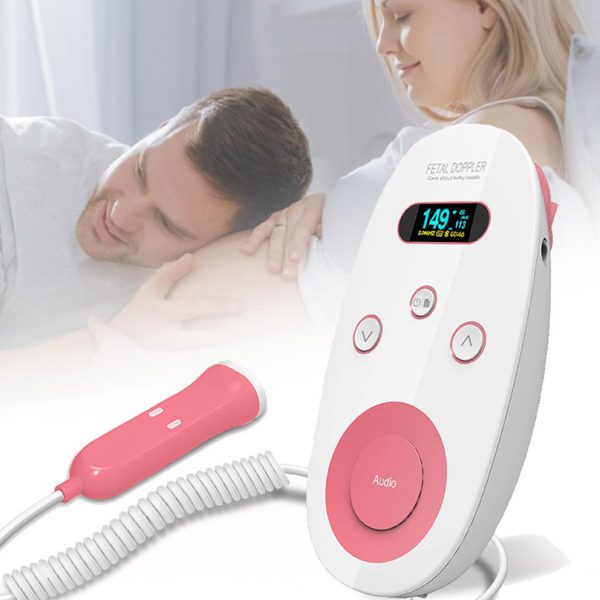 Are you aiming to check on your baby as frequently as possible? Do you want a baby monitor you can easily place inside your bags? If portability and user-friendliness is what you're looking for in a doppler, you can surely find it in the SushMust baby heart rate monitor. 
SushMush is a compact, mini, but definitely reliable fetal doppler. The doppler comes with a high noise-cancelling technology so you can hear your baby's heart beats without worrying about the unnecessary buzz and hums. 
We love how the SushMush comes with three different monitoring modes - one for fetal heart rate display, an average fetal heart rate, and a curve chart showing the heart rate changes over a period of time. You can have access to information that will bring you peace of mind if you use this doppler. 
It comes with a lightweight design that allows you to comfortably store this device anywhere. 
The SushMush is guaranteed safe - SushMush Fetal Doppler has received a certificate from the FDA of the US government and a CE marking approval for medical devices by the EU.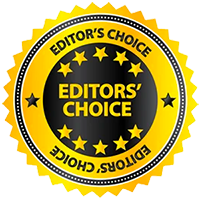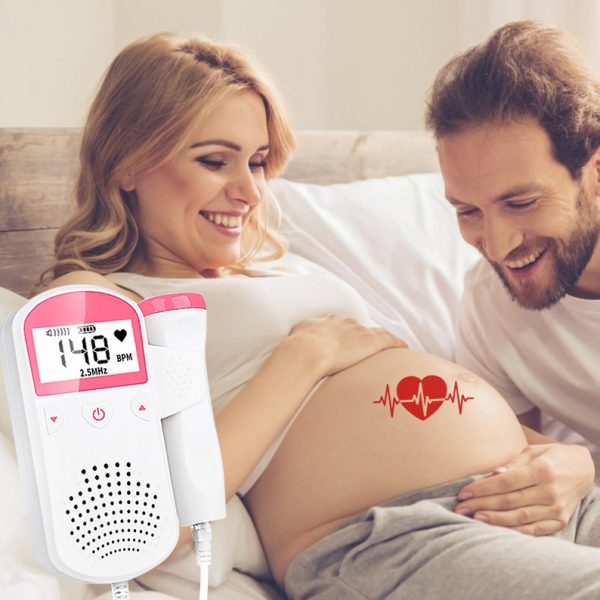 The best sound in the world is your baby's heartbeat. It can be more special when you listen to it without any background noise or distracting buzzes. While doing this review, we were purposely looking for the fetal doppler that cancels noises and buzzes out. Our top pick - the NatalTup. 
The NatalTup features a transducer that includes a noise-cancelling technology that will help your baby's heartbeat sound stand out. No need to worry about the noise in or out of the womb. 
The NatalTup comes with 2 audio modes - one from the fetal doppler itself, and another one through headphones. The sound is completely adjustable. 
What we love about the NatalTup is its high-technology features approved and promoted by experts. With the NatalTup, you can be confident that you're getting the same results as the ones you get from your hospital check-ups! 
A great gift for expectant parents.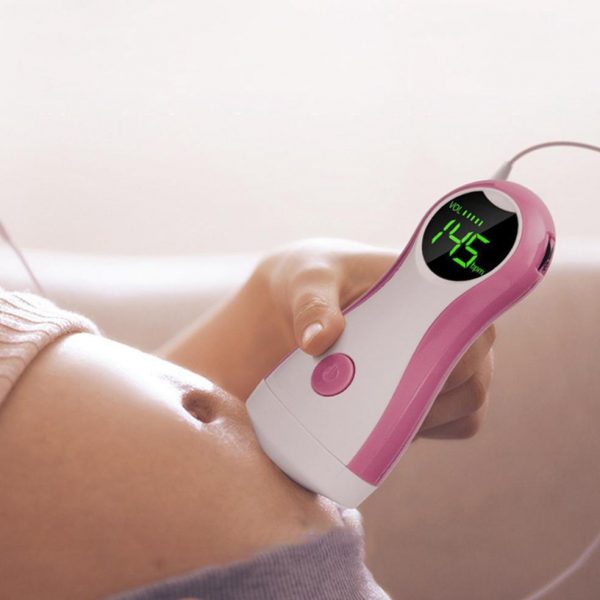 Are you looking into getting a fetal doppler for the home that is just like the fetal dopplers used in hospitals? For a heartbeat monitor that comes with hospital-grade features, our top recommendation is the LullaBeats. 
Safety-wise, the LullaBeats is a product you can trust. The fetal doppler comes with safe settings that prevent any operations from harming your baby. The doppler uses an ultrasound frequency that allows you to clearly and accurately hear your baby's heartbeat in real time. 
The LullaBeats is low maintenance. The doppler only uses low-energy to help you save batteries and assure you that your baby isn't affected by huge amounts of energy from the doppler. 
Another thing we love about the LullaBeats is its ability to detect heartbeat as early as 12 weeks. The high-sensitivity sensor allows you to get peace of mind as early as the first trimester. No need to rush to the hospital always to get an assurance that your baby is alright. 
The LullaBeats is both compact and portable, and also includes earphones so you can listen to your baby's heartbeats anytime, anywhere. 
Hearing your baby's heartbeat not only brings peace of mind - it also allows you to connect with your baby during the duration of your pregnancy. If visiting clinics only to check your child's heartbeat is becoming too expensive and unnecessary, you can do the checking at home. With our top recommended dopplers we personally tested and reviewed, you can safely monitor your baby's growth and heart health in the comforts of your home.